Experience the revitalizing power of nanoneedling with this preferred cartridge choice for skin rejuvenation. Unlock the full benefits of your A9 microneedling pen by incorporating a nanoneedling cartridge into your weekly skincare routine. Suitable for all skin types and ideal for microneedling beginners due to its less invasive nature.

The Nano Round Nanoneedling Cartridge is one of the seven cartridges to choose from in the Dr. Pen A9 Microneedling Pen range. It is one of the two available options for nanoneedling cartridges.
Elevate your facial skin rejuvenation with Nano Round Nanoneedling Cartridges, offering a range of superior benefits such as:
97% more product absorption than topical application

No numbing cream required to do the treatment

Gives an instant glow effect on the skin

Stimulates collagen production

Brightens complexion 

De-puff targeted area

Safely perform in-between microneedling sessions

Zero downtime

Nanoneedling can be used with active skincare ingredients, unlike microneedling
Key features
(New) Adopts a wavy surface to help with better contacts for skin care product absorption

Easily connected with Dr. Pen A9 microneedling pen

Made out of high-quality and anti-bacterial silicone tip
What's Included
10x pack of

Nano Round Nanoneedling Cartridges for Dr. Pen A9 Microneedling Pen
Important
DO NOT RE-USE one cartridge more than once 

DO NOT USE on open wounds

DO NOT USE on visibly broken skin

DO NOT USE on active acne 

DO NOT USE or continue to use if irritation occurs
Important: Microneedling cartridges must be sterilised before each use to ensure the treatment is safe and hygienic. It is essential to follow these steps carefully to ensure that the microneedling cartridges are properly sterilised. Here are the steps to sterilise microneedling cartridges:
First, ensure that you have all the necessary equipment for sterilisation; gloves, isopropyl alcohol solution (70% or above) and a clean container to hold the solution.
Put on your gloves to avoid contaminating the cartridges during the sterilisation process.
Check on your cartridge; ensure the needles are in perfect condition (i.e. not bending) and remove any debris.
Pour enough alcohol solution into the container and dip the cartridge needle into a sterilisation container, then soak for a couple of minutes.
If you have alcohol solution in a spray model, you can spray it towards the needle head of the cartridge.
Once the sterilisation is complete, allow the cartridge to air dry before using it.
Finally, your cartridge is ready for use.
How to Use
Remove the sterile cover on the top of the cartridge (All cartridges come with a sterile pack)

Put and connect the cartridge to the

Dr. Pen A9 Microneedling Pen device

Double-cleanse the face, and make sure it's clean before applying your favourite skincare products.

Configure the depth of the nano cartridge according to your preference.

Set the specific speed for your treatment.

Turn the pen on, then slowly start the treatment in small areas. 

Use only a cross-hatch pattern to not miss any skin area.

Use light pressure and ensure not to drag or pull the skin.
Usage
Nanoneedling treatment can be performed weekly without downtime with active/non-active ingredients

You can nano needling in-between your microneedling sessions to boost your results

Recommended to use Femvy Hyaluronic Acid or Femvy Peptide Complex Serum
Disclaimer
Please speak with your doctor before purchasing any Dr Pen products. The content on this site is not intended to substitute for the advice of a qualified physician, pharmacist, or other licensed healthcare professional. The products may have additional information and instructions on or inside the packaging that you should carefully read and follow. Contact your healthcare provider immediately if you suspect that you have a medical problem. This product may not have been evaluated by the Food and Drug Administration and is not intended to diagnose, treat, cure, or prevent any disease or health condition. For any concerns or questions, please contact your GP or dermatologist.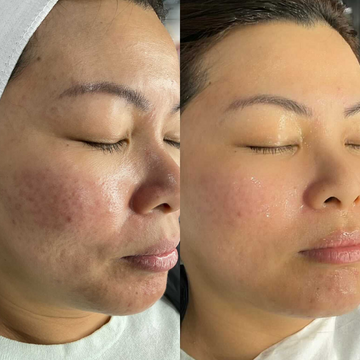 test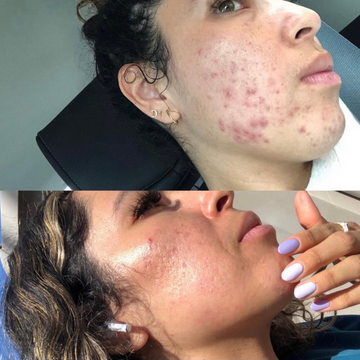 acne fight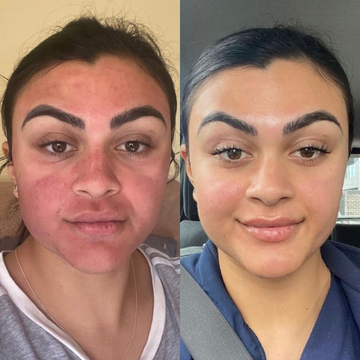 remove redness
shine your skin
glow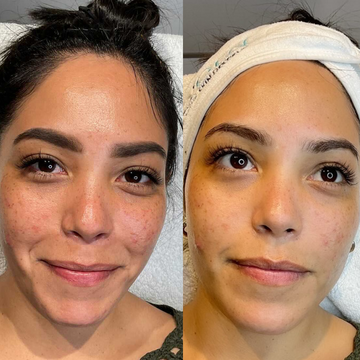 clear face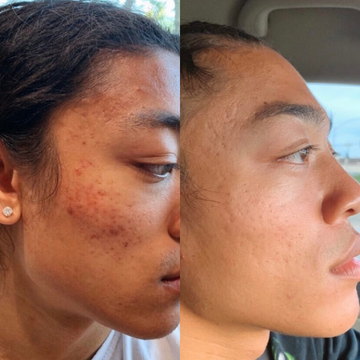 skin care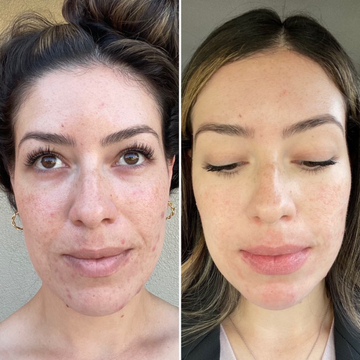 make more shine
ultimate results
skin treatment
Supported by real people
From our in-house Beauty Advisor to the warehouse staff that package your order with love and care, we are invested in your results. We are here to help you and be a part of your skin journey.