Do you have specific skin areas that you struggle to treat with a derma roller? Or perhaps you have some stubborn skin imperfections that you'd like to target but are still not sure how to start with a microneedling device? Then, the Derma Stamp Micro Needling Skin Tool is just what you're looking for.
Unlike a derma roller, which rolls a barrel of ultra-fine needles over the skin, the Derma Stamp Micro Needling Skin Tool is perfect for pressing directly into targeted areas of the skin.
The stamping technique provides a focused method for microneedling that can effectively treat individual scars, scar tissue, and other small imperfections in tight or hard-to-reach areas of the skin.
The Derma Stamp Micro Needling Skin Tool is effective in treating specific areas such as:
the eyebrows

the deep lines around the lips

around the hairline to address issues like receding or hair loss
What can the Derma Stamp Micro Needling Skin Tool assist with treating?
Like any other microneedling tool, the Derma Stamp Micro Needling Skin Tools works by creating tiny channels in the skin via ultra-fine needles, which simulates a mild trauma response in the skin and triggers the skin to produce collagen and elastin, healing the microchannels and improving the appearance of skin imperfections at the same time.
This handy tool can be used to improve the visible appearance of:
Fine lines and wrinkles
Hyperpigmentation, sun spots and age spots
Scarring (for instance, surgical scars and acne scars)
Stretch marks
Hair loss or receding hair
Deep wrinkles
Dryness and redness 
Why choose a Derma Stamp Micro Needling Skin Tool? 
For those who have specific areas they want to focus on, this tool is a great option. If you're new to microneedling or want to try an affordable option before upgrading to a Dr Pen Microneedling Pen, this can be a good starting point.
The Derma Stamp Micro Needling skin tool is an excellent start to treating isolated scars and imperfections, and you'll love seeing the results.
Derma Stamp Micro Needling Skin Tool Features:
Adjustable needle dial ranging from 0.5mm - 3mm
Protective needle cap
Ergonomic design for better control
Needles made from stainless steel 
Using the Derma Stamp

First, choose your needle gauge size. The Derma Stamp Micro Needling skin tool has an adjustable needle dial ranging from 0.5mm to 3mm. We recommend the needle gauges be used as follows:
0.5mm - 1.0 mm – treating hyper-pigmented spots, facial wrinkles and smaller scars
1.5 mm – reducing deep wrinkles and scars (acne, stretch marks, surgery, burn scars)
2.0 mm – heavy-duty scarring removal, intended for body areas only
2.5mm - 3mm – heavy-duty scarring removal, intended for body areas only
 How often should you use a derma stamp? 
The usage frequency of using a derma stamp depends on the length of needles you'll be using. Below is a guide for each length:

0.5 mm - once every 3 weeks
1.0 mm - once every 4-6 weeks
1.5 mm - once every 4-6 weeks
2.0 mm - once every 6-8 weeks

A sensation like a mild sunburn is normal and may last for 24 hours.
Derma rolling is best performed in the evening. 
Make sure your skin is completely recovered before starting another session.
Directions for use:
Cleanse skin with a cleanser of choice to remove all traces of makeup. This will also prevent the exchange of bacteria.
Choose the needle gauge you wish to use, set the adjustment dial and make sure it has been disinfected with alcohol solution and cleaned before use. This is to ensure safety.
Apply Hyaluronic Acid serum onto the skin before stamping.
Simply press the Derma Stamp Micro Needling Skin Tool into the area you wish to treat, focusing on one area at a time.
Do NOT over-stamp the same area, maintain a uniform speed and pressure for the best results.
After treatment, apply a serum such as Hyaluronic Acid again to the skin while microchannels are still open.
Please Note: This is only for personal use; don't share with others. If you have a wound or sore you should not use this stamp. Do not stamp too much more than the indicated time. If the skin shows a hypersensitive response, consult with your doctor. Keep the microneedles clean and dry. Store in a safe place out of the reach of children.
 Please speak with your doctor before purchasing any Dr. Pen products. The content on this site is not intended to substitute for the advice of a qualified physician, pharmacist, or other licensed healthcare professional. The products may have additional information and instructions on or inside the packaging that you should carefully read and follow. Contact your health-care provider immediately if you suspect that you have a medical problem. This product may not have been evaluated by the Food and Drug Administration and is not intended to diagnose, treat, cure, or prevent any disease or health condition. For any concerns or questions, please contact your GP or dermatologist.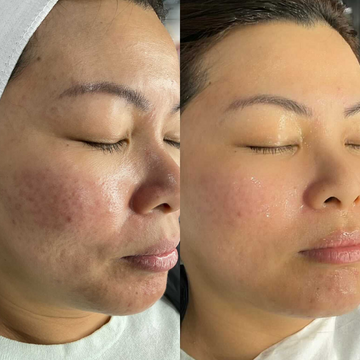 test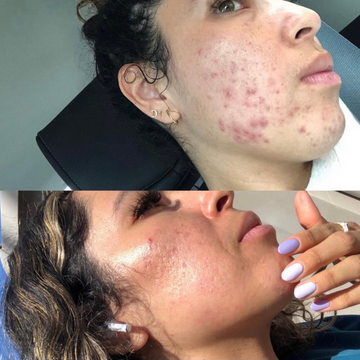 acne fight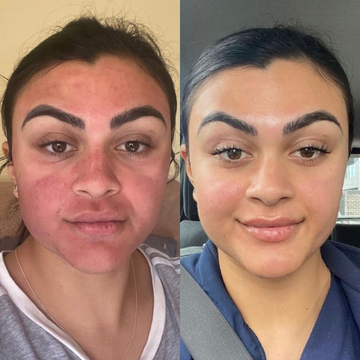 remove redness
shine your skin
glow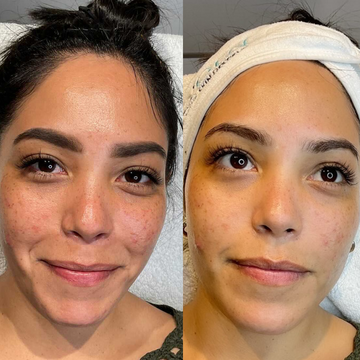 clear face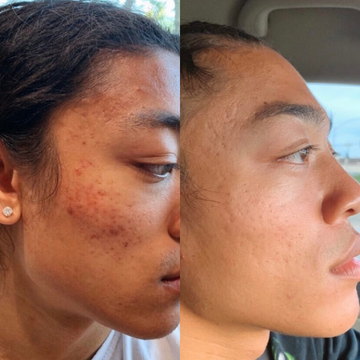 skin care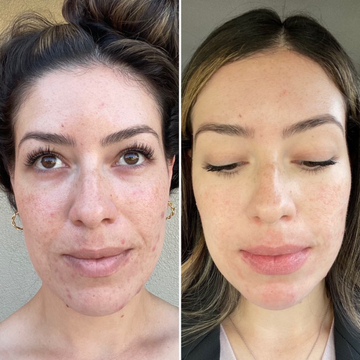 make more shine
ultimate results
skin treatment
Supported by real people
From our in-house Beauty Advisor to the warehouse staff that package your order with love and care, we are invested in your results. We are here to help you and be a part of your skin journey.