Treat your skin concerns and reduce the appearance of fine lines, wrinkles, acne scars, and even stimulate hair regrowth with the Femvy Derma Roller 6-in-1 Kit.
The Femvy Derma Roller 6-in-1 kit is an all-in-one solution for your micro-needling needs. Get a large variety of needling treatments in the convenience of your own home with its 6 different attachment heads.
So you can save time from endless salon appointments!
Benefits You'll Love From The Femvy Derma Roller 6-in-1 Kit
There are several superior benefits you can expect from derma rolling, such as reducing the appearance of:
Fine lines & wrinkles
Hyperpigmentation
Sun damage
Uneven skin tone (smooths skin)
Acne scarring &variety of skin scarring
Stretch marks
Loose skin (Firming/tightening the skin)
Dullness (brightens skin)
5 Attachments Needle Depths and 1 Silicone Brush Function
There are several different attachments to choose from, each having its own function:
0.5mm - 1mm: Suitable for the face and neck areas. Use this for collagen induction, reducing acne scars, hyperpigmentation, deep lines/wrinkles, and general anti-aging purposes.

1.5mm: Suitable for use on the body (e.g. stretch marks on the thighs and buttocks, old scars and more.) and to stimulate hair growth. 
A Silicone Brush: to effectively cleanse the skin.
How to Use
Choose the attachment head you wish to use and ensure it has been cleansed and disinfected with an alcohol solution (70%). 
Cleanse skin with a cleanser and a silicone brush to remove dirt and makeup from the skin. 
Apply Hyaluronic Acid Serum onto the skin before using the derma roller.
Roll the derma roller back and forth about 4-5 times in each direction, horizontally, vertically and diagonally, on the area you wish to treat.
Maintain consistent speed and pressure for the best results.
After treatment, apply a serum such as hyaluronic acid to the skin while micro-channels are still open.
Recommended Derma Rolling Frequency
How often you should use a derma roller depends on the length of needles you use. Below is a guide for each length:

0.5 mm - once every 3 weeks
1.0 mm - once every 4-6 weeks
1.5 mm - once every 4-6 weeks
2.0 mm - once every 6-8 weeks

A sensation like a mild sunburn is normal and may last for 24 hours.
Derma rolling is best performed in the evening. 
Make sure your skin is completely recovered before starting another session.
Key Features

Made of ABS material, which is eco-friendly, safe, non-toxic and harmless to the skin.
Rotating the attachment model of the head that makes changing the attachments efficient and easy.
Comes with an internal disinfection tank with a fixed position for roller heads that allows you to stay sterile on the go.
Stable design is ergonomically designed to be held comfortably and with the 6 different attachments.
Anti-skid grip design on the handle.
Can be used on all areas of the scalp, face, and body, including sensitive skin like around the eyes, mouth and neck.
Suitable for almost all skin types.
Specifications:
15cm Product Length
200g Product Weight
PC +ABS Plastic Combination
Titanium Alloy Needles
Anti-Skid Grip
ASIN: B07NR1884V
In the Box:
1x Femvy Derma Roller Handle
1x 0.5mm 12 Needle Attachment 
1x 0.5mm 300 Needle Attachment
1x 1.0mm 720 Needle Attachment
1x 1.5mm 1200 Needle Attachment
1x Silicone Brush Attachment

1x Disinfection Basin
1x Carry Case
1x Instruction Manual
Please Note:

This is only for personal use; don't share usage with others.
If you have a wound or sore you should not use this roller.
Do not roll too much more than the indicated time. If the skin shows a hypersensitive response, consult with your doctor.
Keep the microneedle part always clean and dry.
Store in a safe place out of the reach of children.
Please speak with your doctor before purchasing any Dr. Pen products. The content on this site is not intended to substitute for the advice of a qualified physician, pharmacist, or other licensed healthcare professional. The products may have additional information and instructions on or inside the packaging that you should carefully read and follow. Contact your healthcare provider immediately if you suspect that you have a medical problem. This product may not have been evaluated by the Food and Drug Administration and is not intended to diagnose, treat, cure, or prevent any disease or health condition. For any concerns or questions, please contact your GP or dermatologist.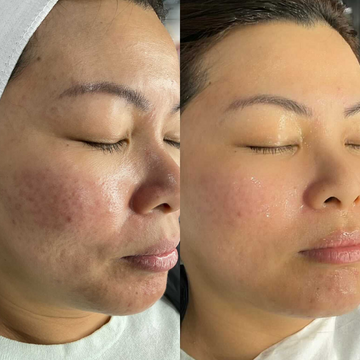 test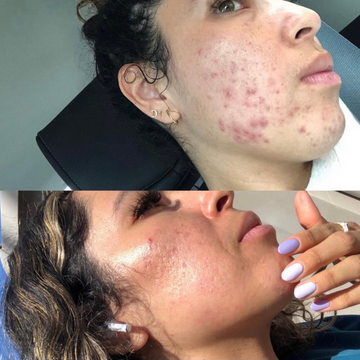 acne fight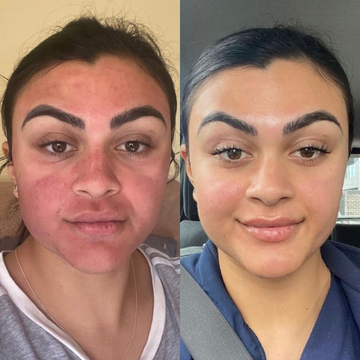 remove redness
shine your skin
glow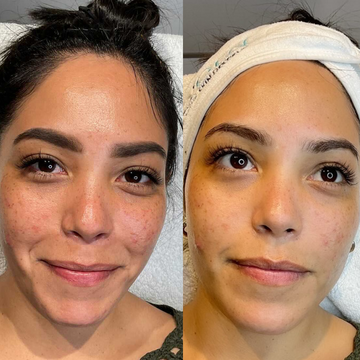 clear face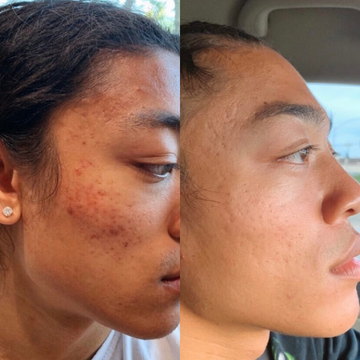 skin care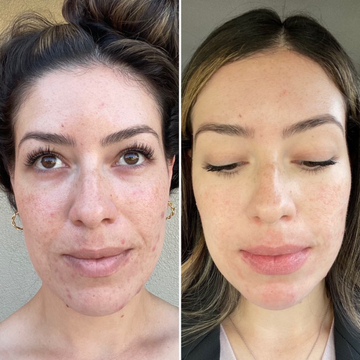 make more shine
ultimate results
skin treatment
Supported by real people
From our in-house Beauty Advisor to the warehouse staff that package your order with love and care, we are invested in your results. We are here to help you and be a part of your skin journey.