The Dr. Pen A9 microneedling pen is a newly developed Dr. Pen microneedling model specifically designed for professionals.
This innovative device offers two operation modes: wired or wireless, providing unparalleled convenience for salon owners and aestheticians without the concern of battery life.
Elevate your skin rejuvenation process and optimise the results of microneedling and nanoneedling with the new Dr. Pen A9 microneedling pen. Noticeably diminish the appearance of fine lines, deep-set wrinkles, skin scarring, hyperpigmentation, and sun-induced damage while improving skin texture and tone while promoting collagen production in the skin.
Benefits of using Dr. Pen A9 microneedling pen include the improved appearance of: 
Fine Lines & Wrinkles

Acne Scarring & Other Scarring

Surgical Scars

Stretch Marks

Loose Skin/Loss of Elasticity

Hair Loss

Hyper-pigmentation

Sun Damage

Overall Skin Texture and Tone (smooth skin and even skin tone)

Dull Skin Tone (brightens skin)
Upgraded Needle Cartridge Support
The needle cartridge of the Dr. Pen A9 microneedling pen is designed with a three-snap fixed structure that enhances its performance and protects the device. 

Exclusive Dr. Pen design needle cartridge comes with blister packaging that ensures excellent sealing performance.

Dr. Pen A9 microneedling pen needle cartridge adopts a wavy contact surface to facilitates better skincare product absorption. 

Provided with new options of 18-pin cartridge, round

nanoneedling

, and square

nanoneedling

The 18-pin cartridge is specially constructed with a 0.18mm diameter and features an N-shape line design that creates a more natural feeling on the skin.
Featuring The First LED 6-Speed Indicator Light
Easily track and adjust the speed of your device treatment by looking at the indicator light. The intuitive speed bar indicator rises one by one, which makes it more user-friendly.
Ultra-Long Battery Life
The wireless version of the device lasts up to 4-5 hours in one charge 
Upgraded Protective Case
Comes with a new easy lock protective case for more convenient device carry and store

Pens and accessories are placed in layers for better hygiene
Needle Cartridge Options
Supported by 12-pin, 18-pin, 24-pin, 36-pin, Round nanoneedling cartridge, Square nanoneedling cartridge options.
More reasons to love the Dr. Pen A9 microneedling pen…
Custom wired or wireless options

0-2.5mm needle adjustment range

6 adjustable speed levels (15,000 rpm)

Easy reference LED speed indicator bar

Rechargeable built-in battery

Safe, effective, cost-efficient and non-invasive treatment

Minimal downtime 

No permanent damage or injury

Extremely high absorption of skincare products

Almost all skin types can be treated

Thickens the dermis without damaging

1-year warranty provided
What's in the Box
1 x Dr. Pen A9 microneedling pen

1 x USB Cable

1 x UK Charging Adaptor

1 x User Manual

2 x 12-pin Cartridges
Product Specifications
Product Dimensions (Pen): 173mm x 29mm

Net Weight (Pen): 420g 

Battery Capacity: 700 mAh

Input voltage: 100-240 V

Output voltage: 5V - 1000 mA

Charging time: 1 hour

Battery life: 4-5 hours/one charge
Important: Microneedling cartridges must be sterilised before each use to ensure the treatment is safe and hygienic. It is essential to follow these steps carefully to ensure that the microneedling cartridges are properly sterilised. Here are the steps to sterilise microneedling cartridges:
First, ensure that you have all the necessary equipment for sterilisation; gloves, isopropyl alcohol solution (70% or above) and a clean container to hold the solution.
Put on your gloves to avoid contaminating the cartridges during the sterilisation process.
Check on your cartridge; ensure the needles are in perfect condition (i.e. not bending) and remove any debris.
Pour enough alcohol solution into the container and dip the cartridge needle into a sterilisation container, then soak for a couple of minutes.
If you have alcohol solution in a spray model, you can spray it towards the needle head of the cartridge.
Once the sterilisation is complete, allow the cartridge to air dry before using it.
Finally, your cartridge is ready for use.
How to Use
Please read our detailed instruction guide here.
Comprehensive instructions are available on our website under our FAQS section

.

To ensure there is no cross-contamination, cartridges must be sterilised before treatment

.

Double-cleanse (cleanse and repeat) then wipe the skin clean. Fully tie back your hair, away from your face. 

Work in small areas and apply Femvy Hyaluronic Acid serum to each area before needling. This will help to ensure that the pen does not drag or pull on the skin. The recommended pattern to move the pen for best results is vertical, horizontal, and then diagonal in both directions. Using light pressure and without dragging, repeat this motion over each area two times.

Safely dispose of cartridges after every use.
DO NOT USE
On open wounds. 

On acne or irritated skin. 

If irritation occurs.

One cartridge more than once.
Usage frequency
For microneedling: Use the device 1 time every 4-6 weeks. Results may differ for each person; the average initial result can be seen in the first 2 sessions.

For nanoneedling: Perform nanoneedling once a week or you can nano-needling in between your microneedling sessions to boost your results. Results may differ for each person; the average initial result can be seen in the first sessions.

Disclaimer
Please speak with your doctor before purchasing any Dr Pen products. The content on this site is not intended to substitute for the advice of a qualified physician, pharmacist, or other licensed healthcare professional. The products may have additional information and instructions on or inside the packaging that you should carefully read and follow. Contact your health-care provider immediately if you suspect that you have a medical problem. This product may not have been evaluated by the Food and Drug Administration and is not intended to diagnose, treat, cure, or prevent any disease or health condition. For any concerns or questions, please contact your GP or dermatologist.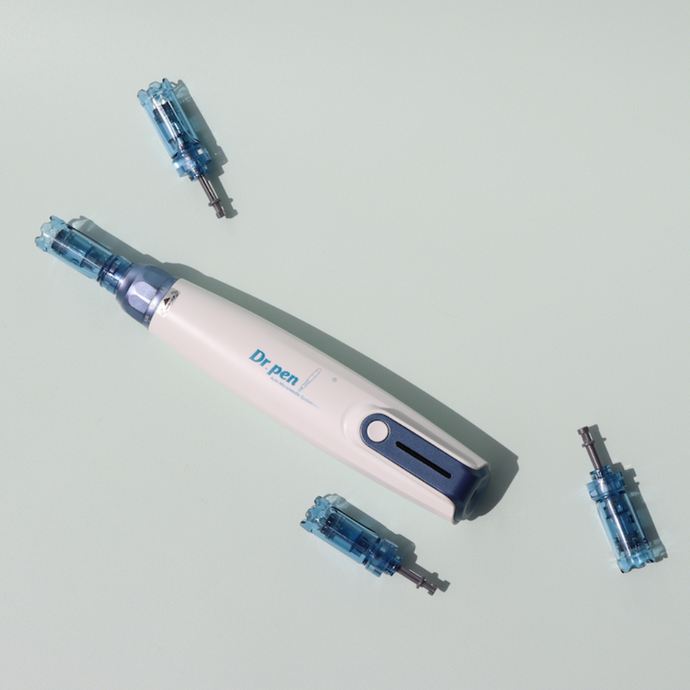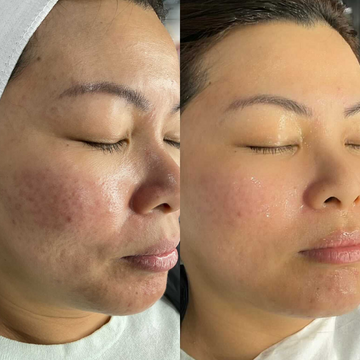 test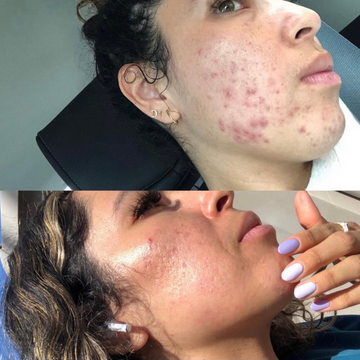 acne fight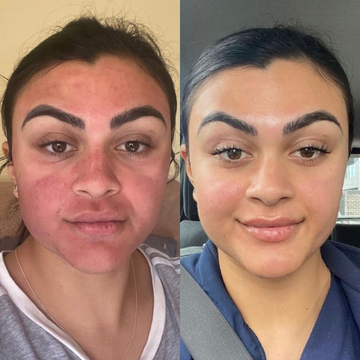 remove redness
shine your skin
glow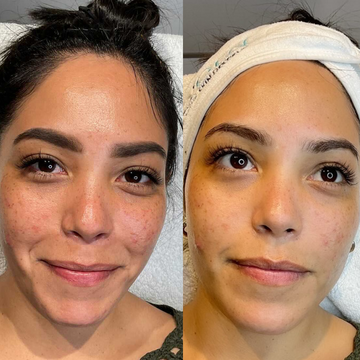 clear face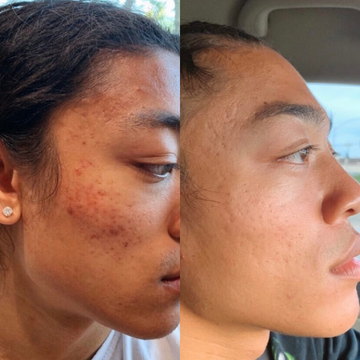 skin care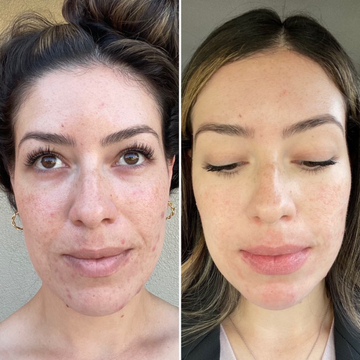 make more shine
ultimate results
skin treatment
Supported by real people
From our in-house Beauty Advisor to the warehouse staff that package your order with love and care, we are invested in your results. We are here to help you and be a part of your skin journey.