Make your skin look plumper and more youthful with the powerful antioxidants in Femvy Hyaluronic Acid Serum 30ml. 
The Femvy Hyaluronic Acid Serum 30ml is ideal for those with fine lines, and wrinkles or dry, dehydrated skin. Containing pure hyaluronic acid, the serum locks in moisture, leaving the skin looking and feeling plump and hydrated.
The light, non-greasy formulated serum makes it suitable for everyday use for all skin types.
The gentle, hydrating serum is perfect for microneedling or nano-needling at home or in the salon. 
Never run low on your skin hydration booster with the Femvy Hyaluronic Acid 100ml!
Why Choose Femvy Hyaluronic Acid Serum 30ml?
Helps keep the skin hydrated and plump as it retains moisture

Reduces the appearance of fine lines and wrinkles

Protects against free radicals and environmental stressors (like pollution & UV damage)

Enhances your skin's elasticity, making it feel softer and more supple

Improves your overall skin texture

Promotes a healthier glow and radiance

Penetrates deep within your skin's barrier to protect it from dehydration
What is the hero ingredient? 
Pure Hyaluronic Acid
This is a powerful humectant that can attract and hold onto 1,000 times its weight in water. This makes it an excellent moisturiser, helping to keep the skin hydrated and plump.
Why You'll Love Femvy Hyaluronic Acid Serum 100ml:
Gentle, safe, and natural

Excellent microneedling and nano needling serum loved by many!

Light and easy to absorb by the skin

Suitable for all skin types

Paraben-free, alcohol-free, fragrance-free and cruelty-free

Organic ingredients and 72% Vegan
How to use:
The Femvy Hyaluronic Acid Serum 30ml is perfect to use by itself, with your other skincare products or during microneedling and nano needling with your Dr. Pen microneedling device!
Step 1: Using the dropper, squeeze out 3-5 drops of the pure hyaluronic acid onto clean fingertips
Step 2: Gently massage over freshly cleansed and toned skin. To promote absorption, gently 'patting' and massaging motions to the skin, applying only light pressure. Apply before other facial creams and/or serums.
Important: 
Use the serum in your AM and PM skincare routines daily for a radiant, glowing appearance. Apply after other water-based serums and before oils and moisturisers. To avoid cross-contamination, ensure the serum dropper does not touch your face and hands.
Before microneedling, apply the hyaluronic acid serum once daily for two weeks in the lead-up to microneedling. This will give your skin time to get accustomed to the serum and absorb maximum hydration. 
Ingredients:
Hyaluronic Acid (Vegan), Purified Water, Jojoba Oil, Caprylyl Glycol and Glycerin. Paraben, alcohol and fragrance-free.
What's in the box:
1x Femvy Hyaluronic Acid Serum 30ml
CAUTION
For external use only. 

Avoid direct contact with eyes. 

If the product gets into the eyes, rinse thoroughly with water. 

Discontinue use if irritation occurs.

Keep out of reach of children.

Store in a cool, dark place.
Please speak with your doctor before purchasing any Dr. Pen products. The content on this site is not intended to substitute for the advice of a qualified physician, pharmacist, or other licensed healthcare professional. The products may have additional information and instructions on or inside the packaging that you should carefully read and follow. Contact your healthcare provider immediately if you suspect that you have a medical problem. This product may not have been evaluated by the Food and Drug Administration and is not intended to diagnose, treat, cure, or prevent any disease or health condition. For any concerns or questions, please contact your GP or dermatologist.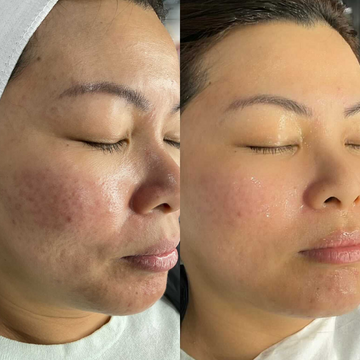 test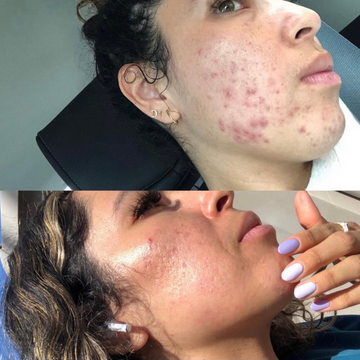 acne fight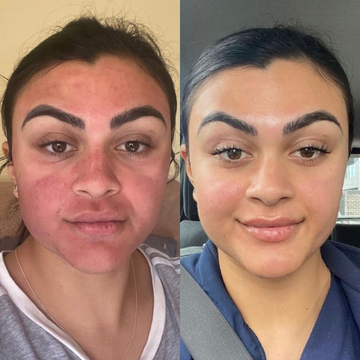 remove redness
shine your skin
glow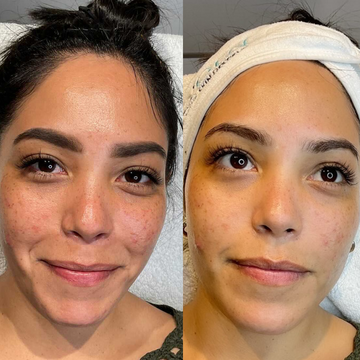 clear face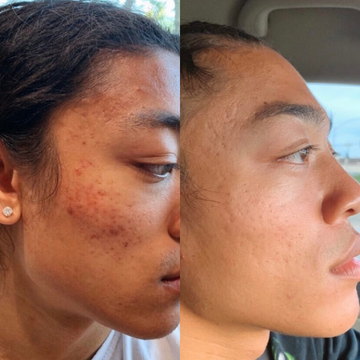 skin care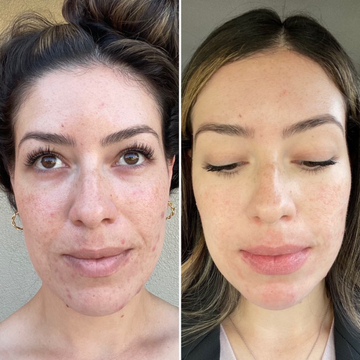 make more shine
ultimate results
skin treatment
Supported by real people
From our in-house Beauty Advisor to the warehouse staff that package your order with love and care, we are invested in your results. We are here to help you and be a part of your skin journey.